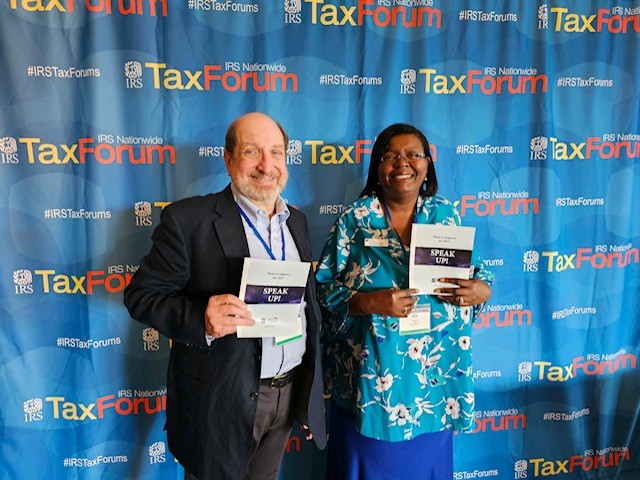 Taxpayer Advocacy Panel (TAP) members Steve Sklar, Vice Chair of Notices and Correspondence Committee, and Rita Green, Vice Chair of Special Projects Committee recently attended the IRS Nationwide Tax Forum held in New Orleans from July 11-13, 2023.
The three-day IRS outreach event provided tax professionals in attendance with the latest information on federal tax issues. This was also an opportunity for TAP to reach out to the tax practitioner community with information about our mission of improving the IRS and reducing taxpayer burden.
TAP members will also be on-hand at the four remaining tax forums taking place across the country this summer. If you plan on attending, stop by our booth to share your suggestions for improving the IRS or submit an issue at ImproveIRS.org/submit-a-suggestion/.